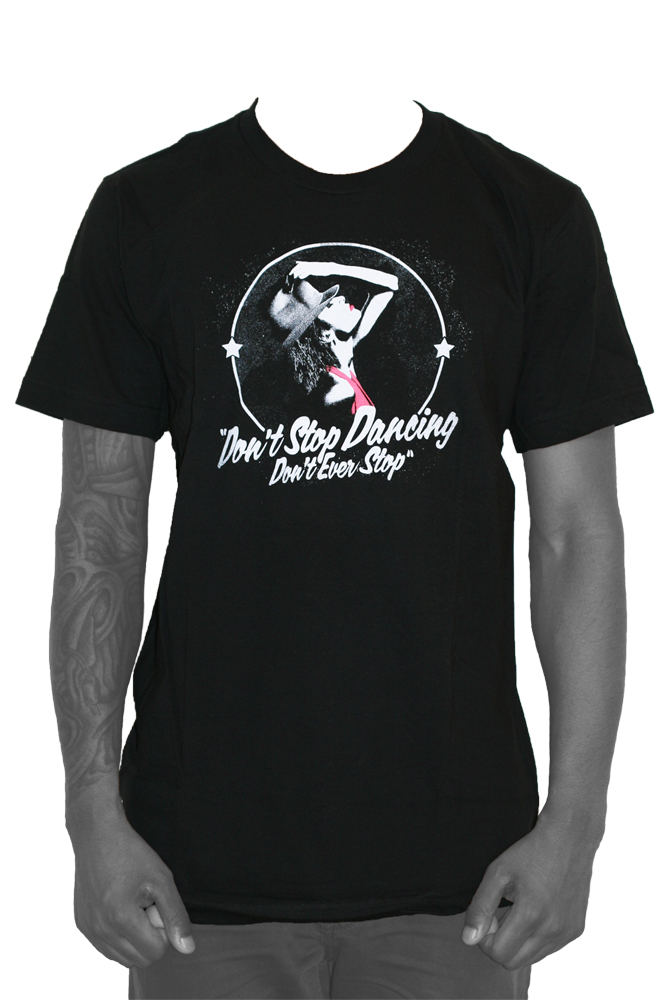 "Don't stop dancing. Don't ever stop."
~ Arsene Hodali
The second "QUOTES" shirt is finally available for purchasing!
Purchase it now at the 

"QUOTES" Shop

for only $24.99.
It was designed with the intent to showcase a love for dance and, secretly, life.
Dancing in this case is meant to mean "enjoying life", so although the shirt says "never stop dancing" (and means it), it's also saying "never stop enjoying life." Find the music in life, because it's everywhere, and dance to it. And don't ever stop dancing to it.
Thank you to all of you that subscribed. Thank you to all of you that visit the site daily. And thank YOU, yes, you personally, for taking the time to read this; it means far more than you know.